Introducing Omron Adept Application Products
Omron Adept Industry Application Products
Packaging Automation Cells, and Flexible and Intelligent Part Feeders:
Adept's application products complement your existing wokcell and factory automation applications. The new packaging automation cell provides a prefabricated platform for primary packaging applications. Our flexible feeders and intelligent feeders provide your application with the ability to handle a wide array of parts that no conventional part feeder can match. Both products incorporate best-in-class products, deliver faster integration and make part changeovers quick and easy.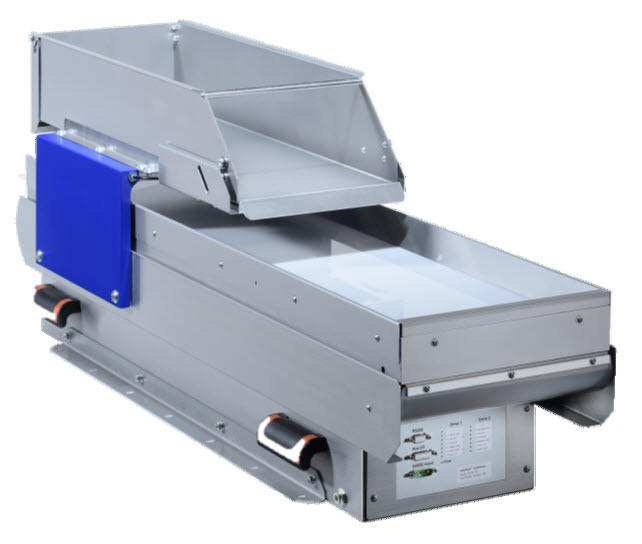 The Adept AnyFeeder™ provides an economical alternative to well-known, conventional part-feeding techniques. When combined with an Adept robot and Adept vision guidance, the Adept AnyFeeder provides flexible part-feeding that exceeds the capability of hard-tooled bowl feeders. Its flexibility in feeding small parts of various size, shape and material allow for fast line changeover and significantly reduced tooling costs, to give you a crucial competitive advantage.
Product Features
Brushless servo drives operating system
Rugged, conveyor-less design
Integrated bulk feeder
Precise part presentation platform
Quick change feed surfaces
Fast feed, flip, purge
ESD feed surfaces
Stainless steel design
Benefits
Feeds a multitude of products
Eliminates multiple feeder systems
Rapid part changeover
Dual configuration further increases productivity
The Adept FlexiBowl is an innovative feed solution for use with any Adept robot and vision system. The feeder is designed to handle a wide array of loose small parts including parts of different shapes and materials. The feeder is capable of carefully and quickly feeding parts that are tangled or made of different materials such as rubber or silicone or parts that are fragile, cylindrical or even oiled. Utilizing a direct-drive motor, the Adept FlexiBowl operates reliably and quietly and is extremely easy to operate. Its circular band tracking permits the removal of parts during movement delivering higher throughput and its unique design delivers a more flexible and efficient alternative to traditional vibration feeders. The Adept FlexiBowl is available in a 350 mm and 500 mm diameter models.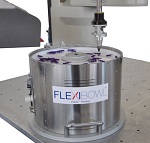 Product Features
Direct drive
Serial interface connections
Encoder latching
Infra-red backlighting
Status LED
Interchangeable conveying surface
Small foot print
Benefits
Handles a variety of parts
Throughput of 30 - 60 parts/minute
Fast part exchange
Simple but robust construction
Extremely low noise