Omron TM Collaborative Robot
Lakewood Goes Collaborative
We are excited to bring you a new line of robots from Omron Automation, introducing the TM Collaborative Robot. The Omron TM Cobot is geared toward manufacturers seeking to boost production and reduce employee fatigue by automating repetitive tasks. The Omron TM Cobot is designed to adapt to almost any industry and is a very nice compliment to the industrial line of Omron Robots.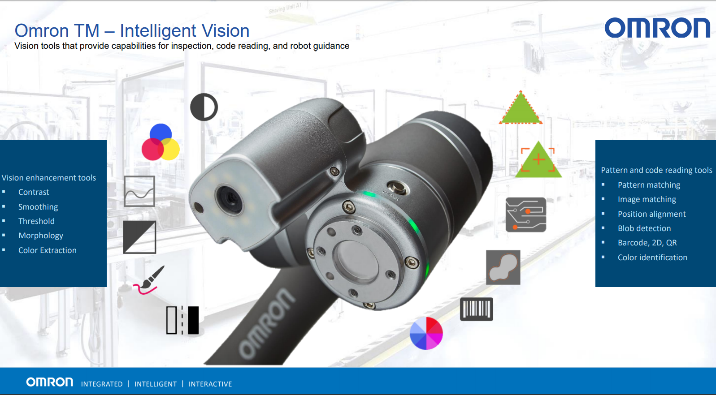 3D Vision Intelligence
The Omron TM Cobot comes standard with a built-in 2D camera that can calibrate the robot in 3D coordinates, eliminating the need for rigid and costly work fixtures. Use the vision to operate machine controls, perform quality inspections, or identify and read codes for new products and line changes.
Safety
The purpose of Collaborative Robots is to boost application performance while ensuring the safety of operators. This product complies with the combined scope of ISO 10218-1:2011 and ISO/TS-15066 and is easily programmed using the TM's software interface to set both speed and force limits. When used with another safety device, the TM Cobot can operate outside of collaborative mode with higher speeds, increase production throughput.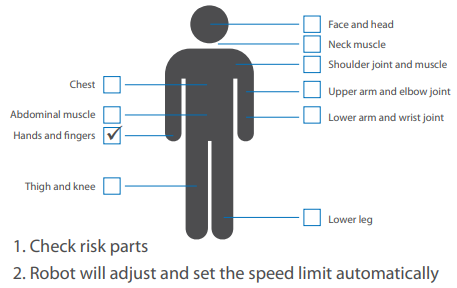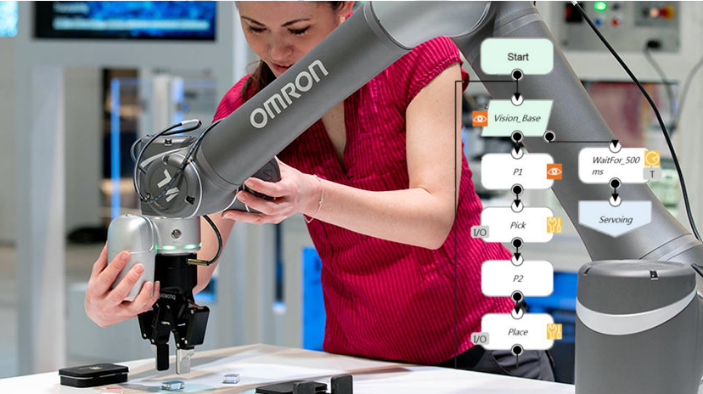 Software
TMflow™ is an innovative flow-based robot editing software. Each function is shown graphically and features intuitive click, drag and drop programming. This environment greatly benefits users who have no coding experience. This reduces the time to production and the total cost of integration by saving countless dollars in training costs.
The TM Cobot can be used in a wide variety of applications. These range from operating machine controls and touch screens to precision loading on a dynamic production from where parts and machines get bumped. It's fast and intuitive setup allows for hands on teaching from positions to vision tools. Teaching is recorded and automatically generates the program for you.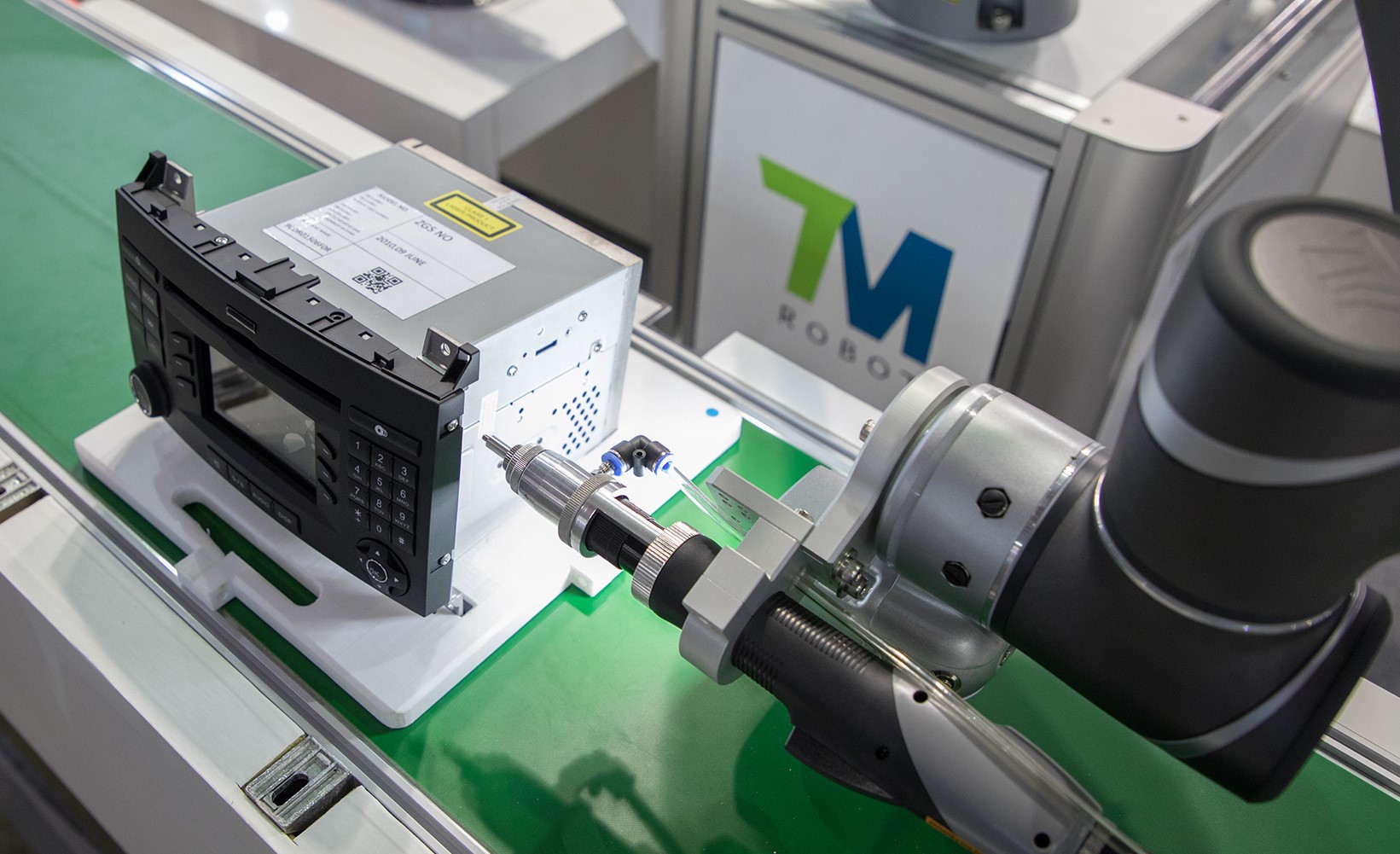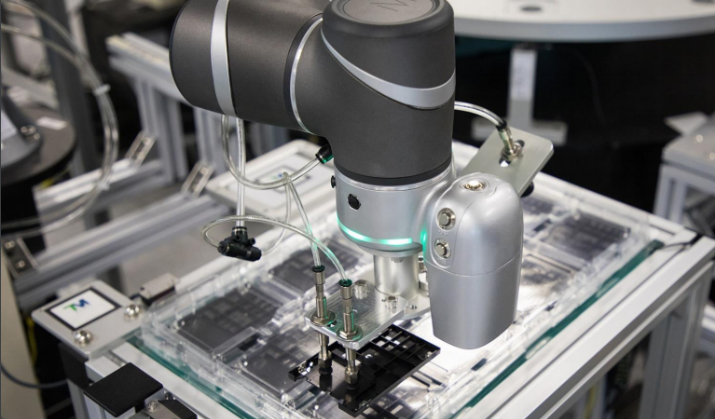 Assembly
Automate more than just the operation. Cobot also does quality inspection of 100% of the parts along with code reading for traceability. Plus, two additional cameras can be used for advanced applications.
Part assembly
Part insertion
Screw driving
Dispensing
Machine Tending
Precision is critical to continuous automation of machine tending. Machines, robots, or parts get moved or bumped in a dynamic production floor. Omron TM with 3D vision location can maintain precision operation.
Metal machine tool and CNC machines
Plastic injection molding machines
Stamping and punch presses
Grinding and cutting machines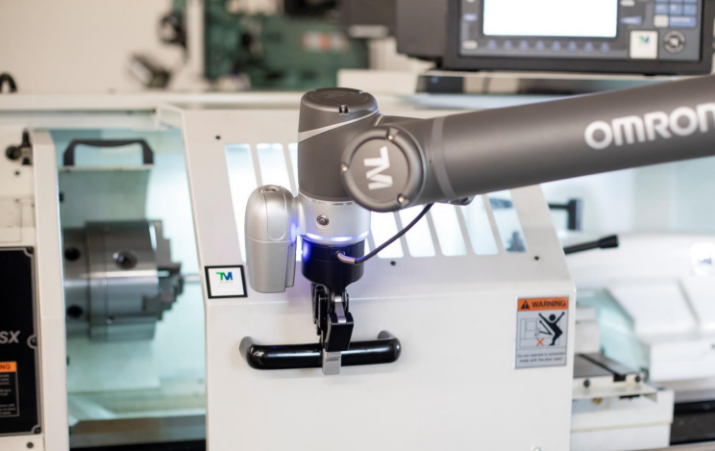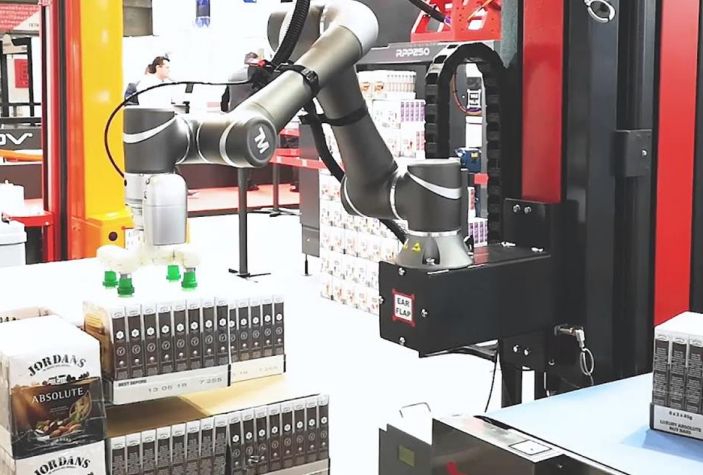 Packaging
Using "landmark" tags, Omron TM cobots can automatically detect their 3D location making set up, part locations, and machine operation intelligent. This eliminates precision cobot mounting, part tooling, and enables stacking.
Box, case and carton packing
Palletizing and de-palletizing
Sorting and order picking
Box construction
For application examples, check out our new YouTube channel where the TM Cobot is showcased in different videos. Are you interested in seeing a demo in person? Contact us today to schedule a date and time for to see this awesome new line of Omron Robots in action.