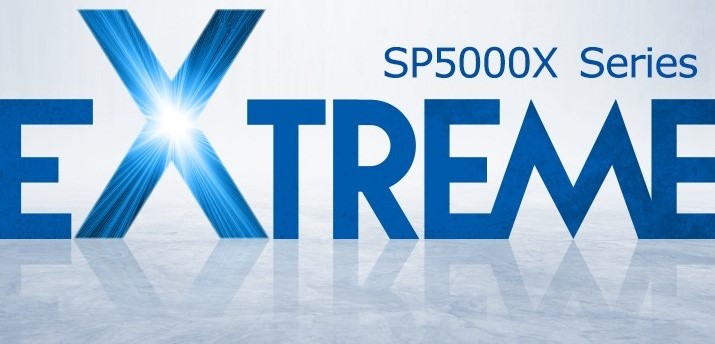 Pro-face
SP5000X Extreme
Outdoor HMI

Discover a Revolutionary HMI
Pro-face strives to create new, powerful equipment that inspires innovation. The SP5000X, fit for eXtreme use, is a product of extensive experience from professional HMI producers with uncompromising passion to satisfy our clients' diverse needs.
This easy-to-use HMI is a safe, speedy, and reliable way of expanding the use of the traditional HMI. With remote access, you can gain greater control of operations in new environments. By exceeding all conventional standards, Pro-face has developed an HMI capable of being used in special purpose vehicles such as fire trucks and construction equipment, as well as parking lots and gas stations. Pro-face has also accounted for use in the oil and gas industry by ensuring that the SP5000X conforms to basic explosion-proof standards.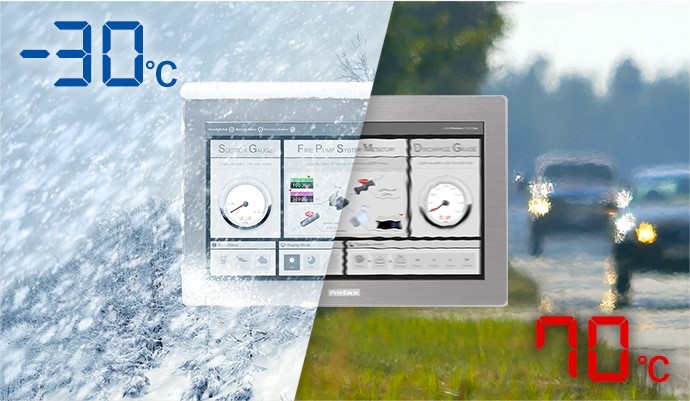 From the arctic tundra to blazing deserts, the SP5000X is equipped to withstand the environments of any geographical region and is dust-tight and waterproof. Specific attention was put into ensuring that the product could endure wide temperatures, in particular, extreme cold to meet customer needs. The product can withstand these extreme environments because of the sophisticated coating on the substrate, power source, and liquid crystal components.
The screen is bright and clear even when exposed to sunlight. The SP5000X is equipped with a high-brightness liquid crystal panel display that has been processed to maintain brightness. It is also treated with a specialty coating to reduce glare from sunlight.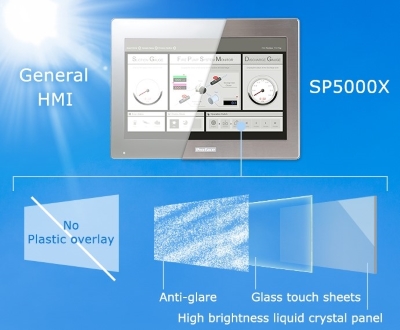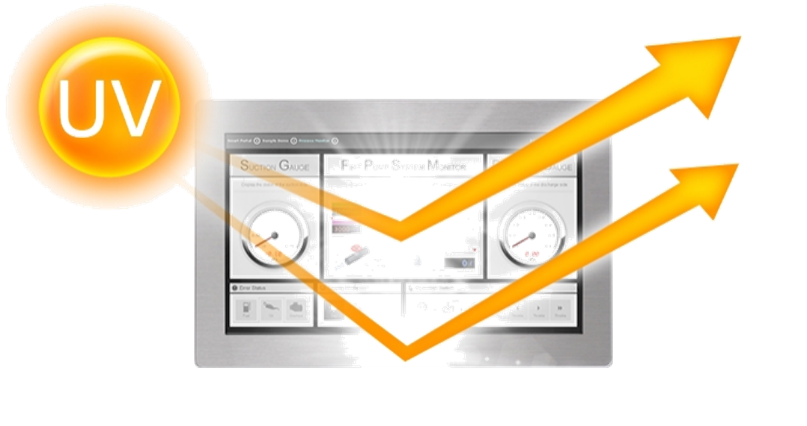 Extensive UV protection has been designed into the SP5000X to guarantee the longevity. All of the exposed plastic components have been upgraded with UV resistant metals and glass. The liquid crystal and touch screen components are made with materials that cut UV rays by 99%. The surface cover is built to prevent peeling.
The SP5000X has vibration resistance that is 2 times stronger and shock resistance that is 2.7 times stronger than traditional indoor HMI ranges. This screen conforms to the shock and vibration specifications required for vehicle-mounted devices. Furthermore, all cables and power source connections are fixed to prevent them from disconnecting due to shock or vibration.

Accounting for use in special vehicles and generators, it is compatible with a wide range of power supply environments from DC12V to 24V. Unlike other engine powered equipment that tend to be affected by voltage drops when turning the engine on and off, this device is designed to operate smoothly at all times.